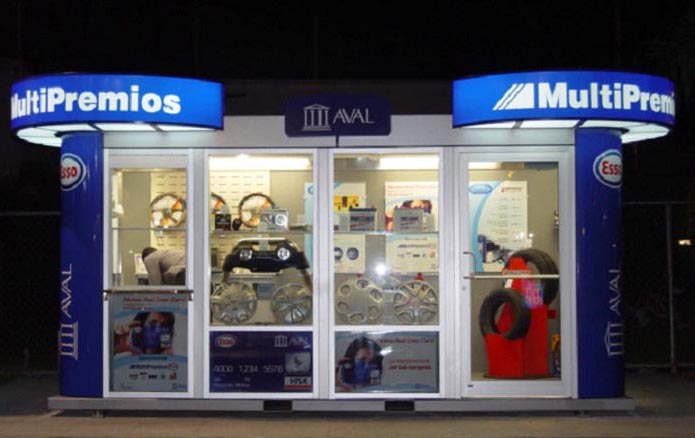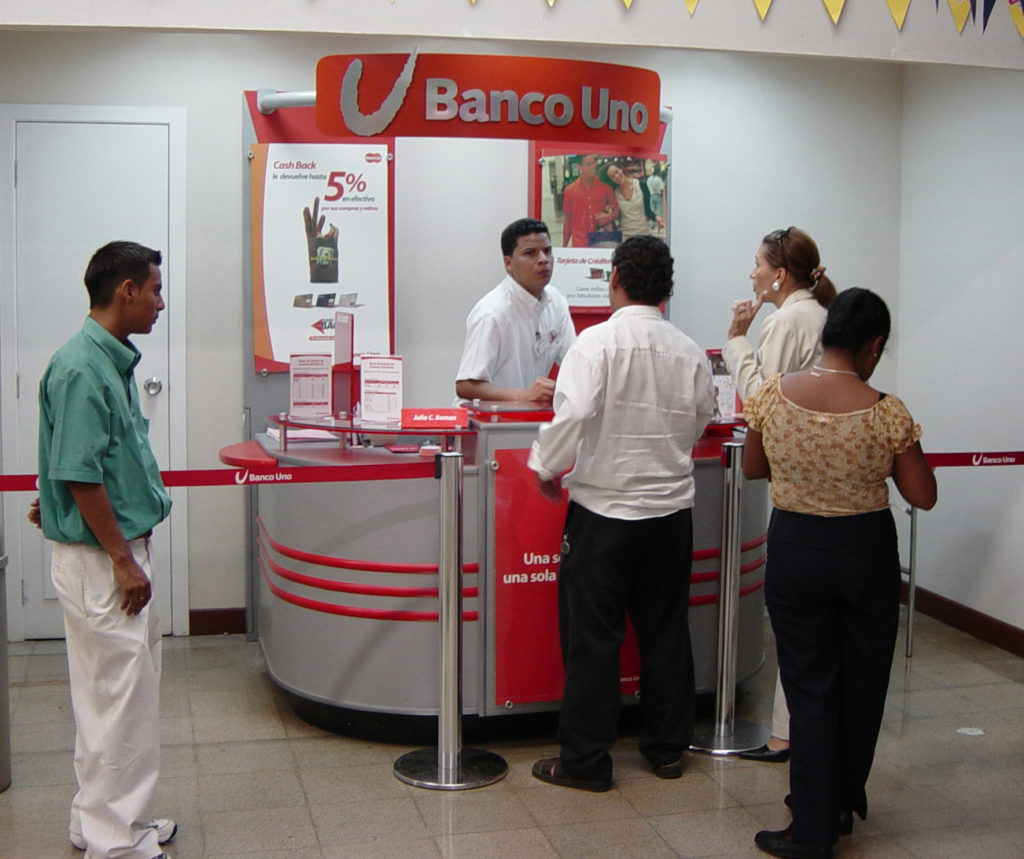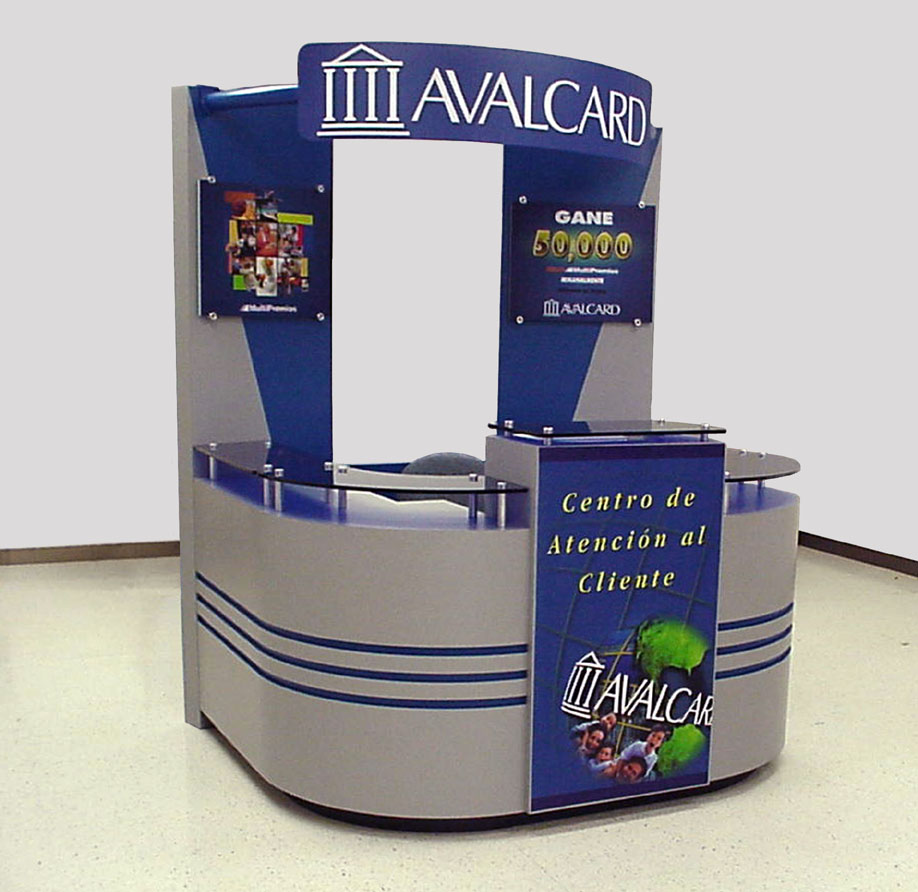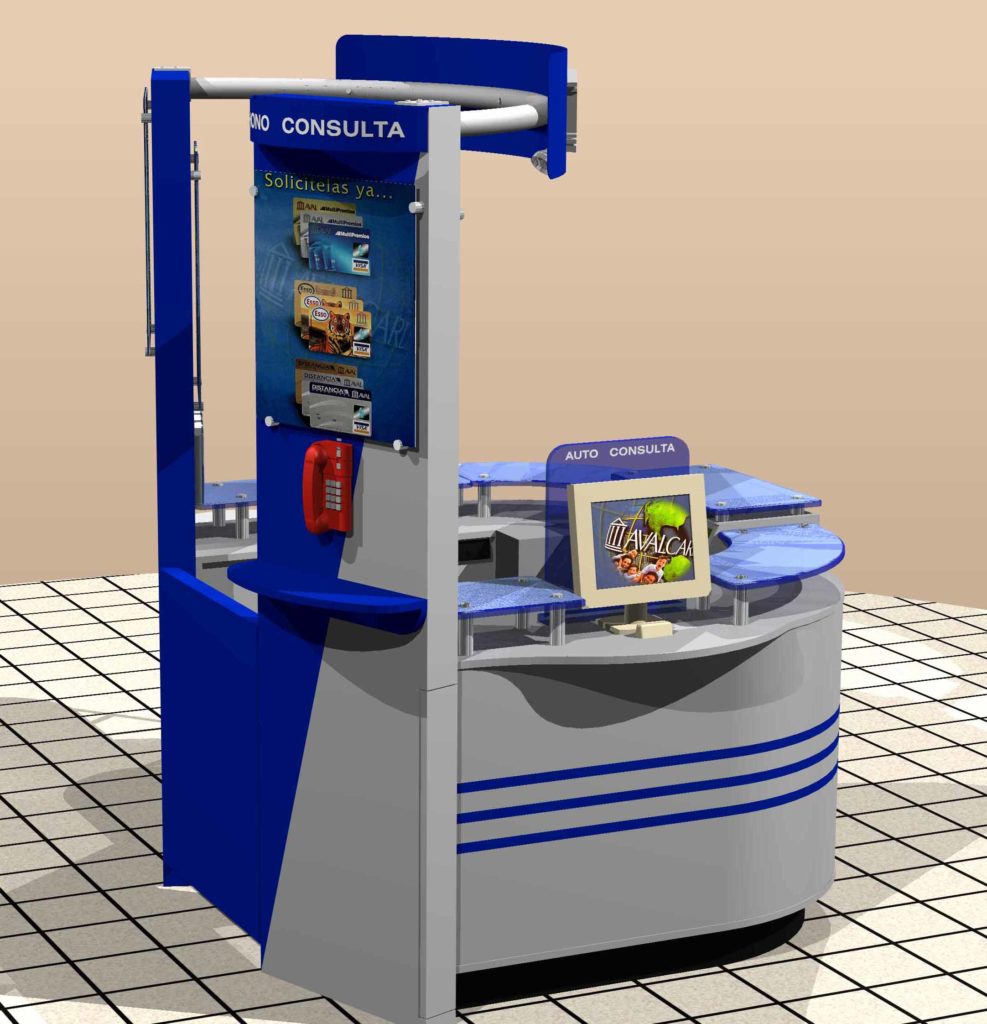 MFI was selected to design and manufacture banking kiosks and modular bank buildings for Banco Uno, a large South American financial institution with branches throughout Panama, Guatemala, Costa Rica, Nicaragua, Honduras, and El Salvador. The kiosks perform as "mini bank branches" and are located in malls, grocery stores and other public access locations. The indoor financial services kiosks function as payment centers where Banco Uno customers can access account information, make payments and perform other bank and credit card transactions without having to travel to the bank's larger locations.
The bank kiosk incorporates self-service interactive computers and phones for customers who prefer self-service. One or two bank employees can also staff the kiosk and assist customers with transactions. The custom design integrates high quality laminates with glass and acrylic overlay counters, interchangeable custom graphics mounted in decorative aluminum standoffs, and an overhead sign structure with lighting.
The bank kiosks were designed by the staff at MFI in cooperation with Materials Decorativos Nicaragua, a design and architectural firm located in Nicaragua which specializes in designs for corporate environments. The kiosks were fabricated, packaged and loaded into ocean containers by the MFI team. MFI trained the on-site installation personnel at the MFI's customer training facility in Winterset.
Later, MFI was selected to design and fabricate modular buildings for Banco Uno. The buildings are installed on the property of the Esso travel plazas that are located throughout Central America. The buildings perform as banking transaction centers, as well as redemption centers for the AVAL credit card rewards program.