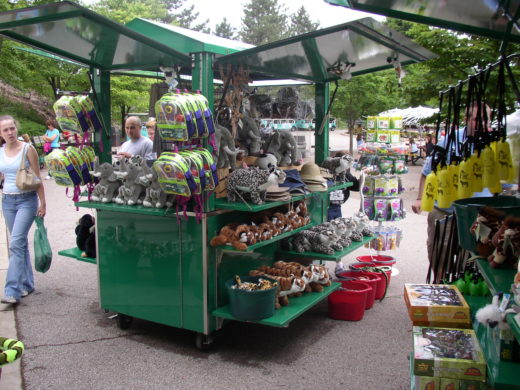 MFI food service carts and retail carts provide a quick, cost effective, and mobile solution to getting a product or service into the marketplace. Carts also provide retail property owners and managers with an innovative way to generate revenue from un-leased space. Carts are typically smaller and more mobile than a kiosk or retail merchandising unit (RMU).
Some cart styles use the traditional wagon wheels; other styles feature the smaller, non-marring casters with swivels and brakes. All MFI carts start with a welded and painted metal tube interior framework. This metal "skeleton" is the reason that MFI carts are the most heavy-duty and have the most stability of any carts in the marketplace.
MFI carts are designed for either an indoor or outdoor environment and provide you with the ability to store, prepare, merchandise, demonstrate, and sell almost any product or service. They may include: refrigeration, sink and water systems, hot food wells, cold food wells, menu systems, almost any type of restaurant equipment, signage, cash drawers, retail display fixtures, shelving, lighting and electrical, canopies, and security features.
All MFI carts are designed for efficiency, safety, mobility and visual appeal. You will select and approve all the final dimensions, colors and finishes, fabrics, materials, and other custom features before we begin to build your carts.