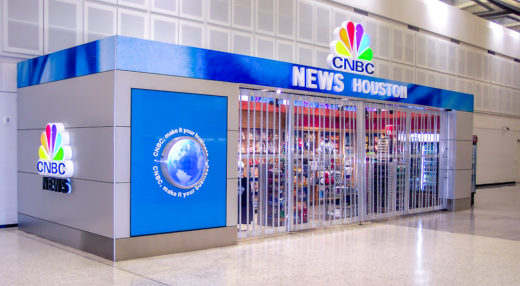 With today's security concerns, MFI's prefabricated carts, kiosks, RMUs, wall shops and taxi cab booths are perfect for airports and train stations. Installation can typically be accomplished in one over night session rather than creating a long-term construction zone on site. We can provide the submittal drawings required for regulatory approvals. All units are designed and built to comply with current ADA, fire, electrical and building codes.
Our customer partners have included: the airport owners (local, regional or state authorities) retail and food service concession management companies, major branded food and beverage companies, leading edge retail businesses, goods and services companies including banks, museums, taxi cab companies and security clearance companies.
We have designed, built and installed kiosks for Paradies, Faber Coe, CBR (World Duty Free Group), First Class Concessions, Jones Lange LaSalle, Skyport Hospitality and other major transportation hub concession managers.  Also, major brands including Ty-riffic, Spirit of the Red Horse, Wilsons Leather, Field Museum, CLEAR and Yellow Cab. 
We have completed retail and foodservice projects in the following airports: Chicago-O'Hare, Chicago-Midway, Fargo, Quad Cities, Ft. Wayne, Cincinnati, Santa Barbara, Charlotte, Baltimore, Dallas/Fort Worth, Houston, Newark, Philadelphia, Honolulu, Detroit, JFK, Denver, St. Louis, El Paso, Oklahoma City, Seattle, Hamilton (Ontario Canada), Toronto, Heathrow (UK), Aruba, Jamaica and more.  Train stations include BART (Bay Area Rapid Transit), Grand Central Station (NYC) and WMATA (Washington Metro Transit Authority).