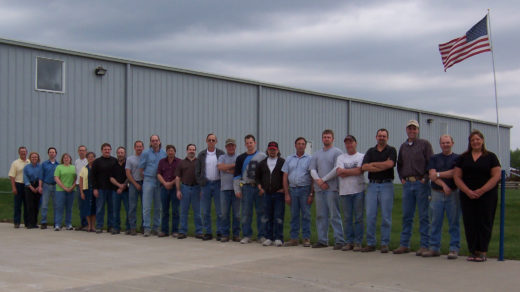 MFI serves the foodservice and retail industries with award winning design, fabrication, and installation of custom: carts, kiosks, retail merchandising units (RMUs), display fixtures, and commercial modular buildings. Our products are movable, aesthetically pleasing, revenue generators that literally "Turn Space Into Profit"™
MFI provides you with comprehensive and reliable project services and solutions so that you can focus on your business. We offer extensive engineering, design, and documentation support including code submittals and building certifications. We will purchase, warehouse, and deliver all the associated equipment, signage, and other collateral items for your project. MFI technicians will coordinate and direct your on-site installation. This consolidation of the MFI fabricated units, the associated equipment, and MFI's project management services supplies you with a single source for everything that is required on your project. MFI's "one-stop-shopping" approach results in saving you precious time and money; rewarding you with a successful project rollout.
At MFI, we approach your project with a partner mentality. Our "customer driven" strategy results in custom product designs and the proper allocation of resources necessary to make your project a success. Because we serve each client individually, cost quotations are provided on a project-by-project basis according to your projects unique design, location, and support requirements.
The MFI Team is a team dedicated to achieve your satisfaction with uncompromising integrity. We have built our reputation on delivering projects on time, within budget, and exceeding client expectations. Our Management and Project Engineering Team have the industry expertise and technology to design and oversee your project. Our Factory Team possesses extensive creative and technical skills in a wide-range of materials and disciplines. The end result is a functional, cost-effective, and eye-catching product that will make you successful.
We offer all the resources necessary to take your vision to reality. We have the resources to complete the cycle from conceptual design, to fabrication, to completed installation and training. We offer the latest available 3-D computer-aided-design hardware and software technology, and a centrally located, 62,000 square foot facility that features: metal fabrication, a cabinet-grade wood shop, and a segregated paint/finish facility with a state-of-the-art downdraft paint and finish system.
MFI has received several design and manufacturing awards from trade and industry organizations including NASFM (National Association of Store Fixture Manufacturers). In 2001, MFI was awarded the Ernst & Young Entrepreneur of The Year Award for Manufacturing for the Iowa/Nebraska region. Our program experience includes successful projects with leading-edge retail and food service companies. We are seasoned veterans of unique projects ranging from: highly-themed, outdoor concession carts for Universal Studios' theme park in Japan; bank kiosks throughout Central America; modular convenience store kiosks in Bay Area Rapid Transit (BART) stations in San Francisco; retail kiosks in airports throughout the world; and T-Mobile modular buildings throughout the US.