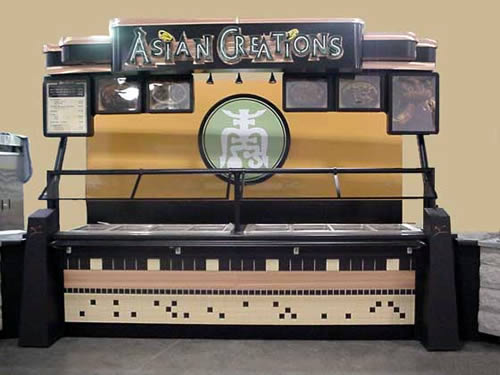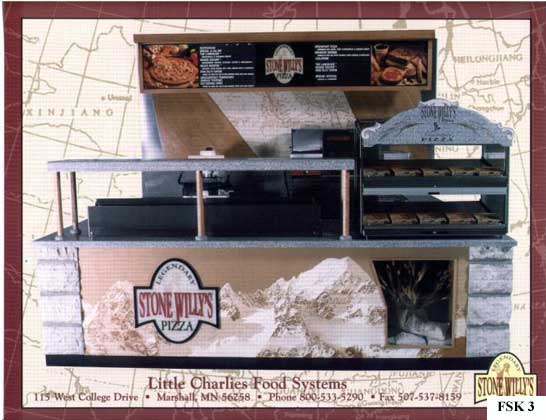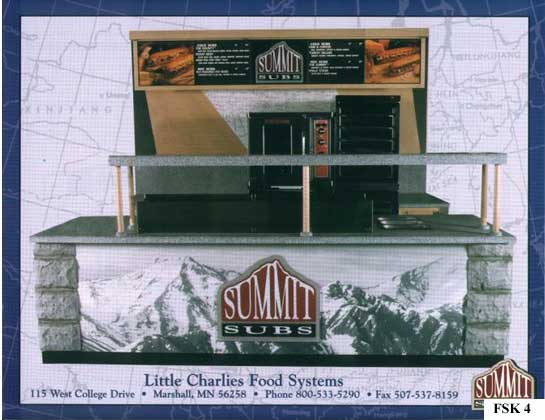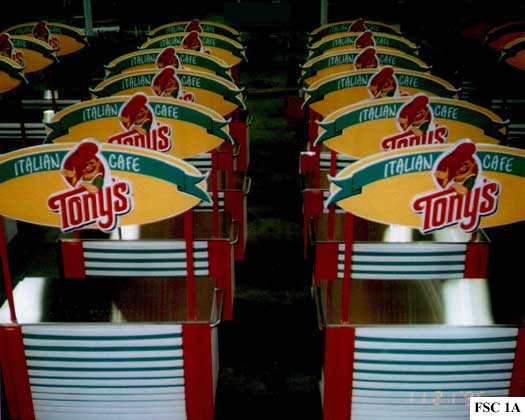 The Schwan's Food Company, headquartered in Marshall, MN is the largest branded frozen food company in the United States and the second largest privately held firm in Minnesota. To many, The Schwan's Food Company is the yellow truck that delivers frozen foods to neighborhoods across the United States. Consumer brands and food service divisions make Schwan's products available to consumers through a variety of channels.  MFI was selected to build the Tony's Pizza Italian Café branded pizza carts for the secondary school market.
Following the nationwide Tony's Pizza cart rollout, MFI became a member of the Schwan's nontraditional venue team that developed and implemented the Stone Willy's®, Summit Subs®, and Asian Creations® branded concepts.
Over 250 unique kiosks for the college and university market segment were designed, fabricated, and installed by MFI. In addition to the branded kiosks; carts, retrofit assemblies, and merchandisers were also designed, fabricated and installed. MFI provided detail designs for each site location, equipment and small wares procurement, shipping, and installation. The Schwan's branded kiosks feature: Corian® counter tops, custom sneeze shields, molded "stone" corners, neon signage, magnetic menu boards, tile work, custom laminates, photo murals, custom vacuum-formed plastics, and custom tray slides.
"Thanks for the high quality, customized food kiosks that MFI manufactured for our college and university clients. MFI provided a commodity that is all too rare these days; I am most appreciative of all your support and help especially after a project was completed. MFI's assistance and advice was invaluable. I was glad to have your knowledge and expertise available during the entire process. I wish MFI continued success in your outstanding manufacturing talent and customer service."

Rob White, National Accounts Director, Schwan's Consumer Brands