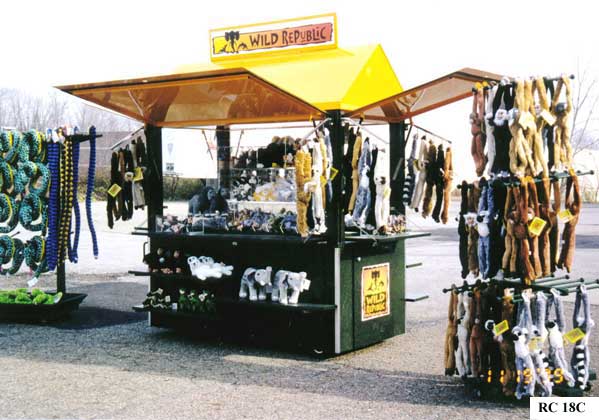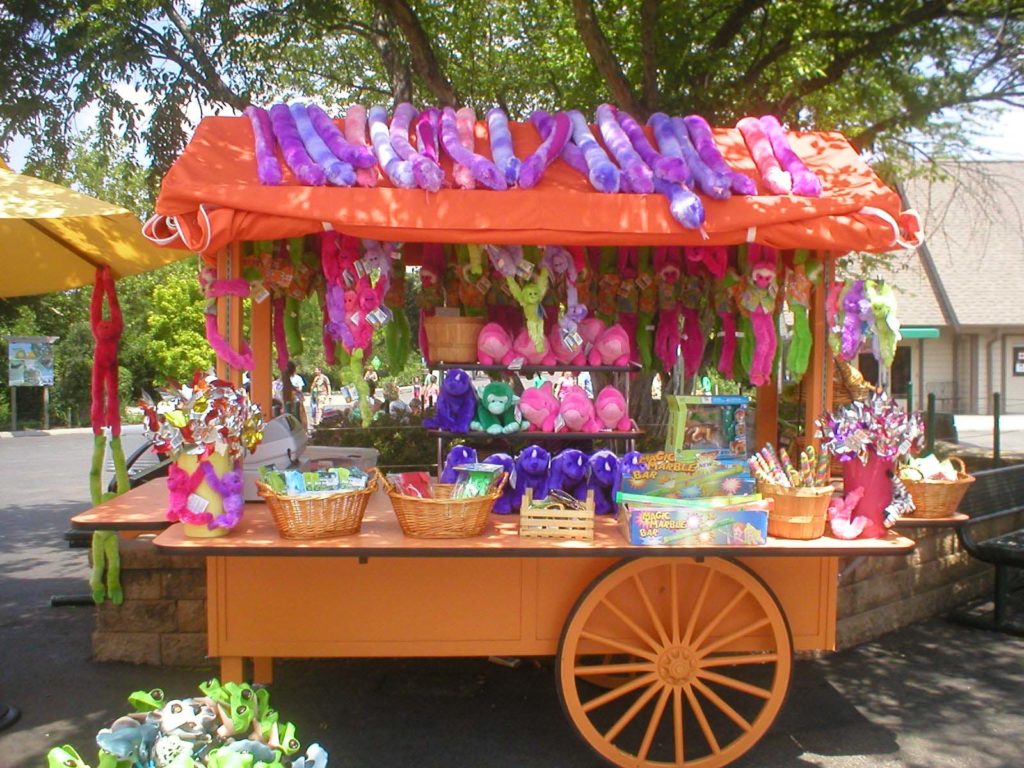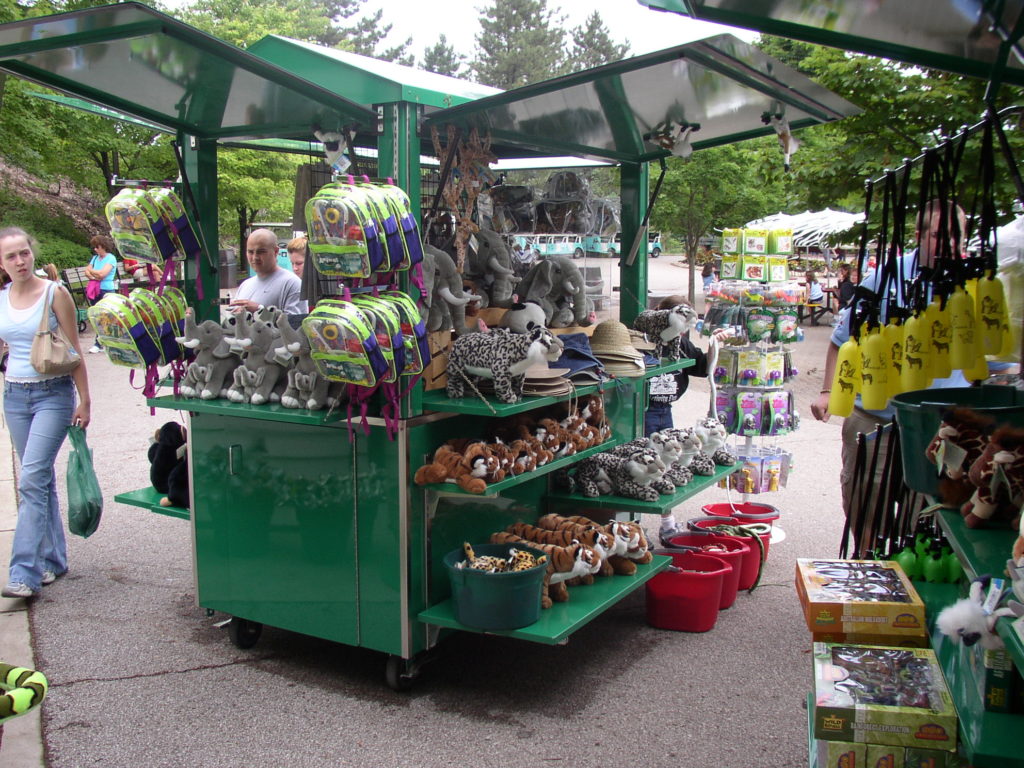 Wild Republic is a division of K&M International, Inc, which is headquartered near Cleveland, Ohio, and is the leading provider of nature themed toys to the zoo, aquarium, museum and specialty toy and gift markets.
MFI has designed and developed custom retail carts and kiosks specifically to merchandise and market Wild Republic themed toys. Some of the retail carts are designed for continuous outdoor use at zoos throughout Europe and the United States. Other retail carts are designed for seasonal outdoor or indoor use at zoos, aquariums, and museums. All of the carts create maximum utilization of visual merchandising techniques. An outdoor zoo cart for export was designed to make the most efficient use of overseas container space, the rough terrain, high humidity and mists, and European electrical power requirements.
Wild Republic custom fabricated carts feature: a 1″ welded square steel tube internal frame for added durability and stability, automotive enamel paint finish on all painted surfaces, heavy-duty non-corrosive wheels, custom shelving, slat-wall and merchandising fixtures.  The seasonal carts incorporate canvas security covers and a marine grade finish. The permanent outdoor carts feature metal security panels that flip up and perform as shade awnings when in the open position, weather stripping, "gutters" and a water diversion system. Another outdoor version includes a "closet" to store roll out display stands, roll down aluminum slat security shutters and a separate POS cart.
Wild Republic continues to be a valued, customer partner of MFI since the first Wild Republic cart was shipped in 1999.
"Because of your experience, understanding, and commitment to our needs, you have been a tremendous asset to our company's expansion into the European marketplace."

Steve Zucker, K&M International

"I just wanted to pass along a "hearty" thank you to you and your staff,  I really appreciate your quick responses to the multiple changes that I made on the shipping/delivery details.  I appreciate how quickly you responded from your side to find solutions to the various changes in the shipping arrangements- Thank you!

Furthermore, our largest customer, is very pleased with the appearance of the carts! – All of your work on manufacturing side AND in solving the delivery issues allows Wild Republic to maintain a good relationship with this buyer. We look good with the customer because of your efforts…..which is exactly why we keep coming back to MFI again and again!

Thank you, thank you, thank you!

Craig Hopp, Wild Republic